---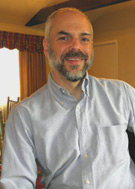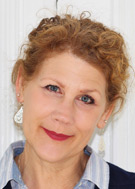 News from the Co-Presidents
Fellow Rotarians,

I've been reading old copies of the Windmill, and wanted to share some interesting finds from the early 1980s. At the end of 1981 Bennington Rotary had 87 members, so remember some of this reflects the depth they had on the bench. Here's a topic dear to us all: food. In 1981, the fee for lunch was $4.50. Updated to 2021 dollars, this is $14.34, almost exactly what we'll be paying for lunch at the country club this year. Not a bad deal!

Here are 2 items from the sports department:

From 1980: "At the time of this writing your Bennington Rotary Club Bowling Team has bowled a total of eleven weeks and has a record of 19 wins and 14 losses. We are still in the top half of the League and much of the credit must go to Dr. Will Goyette." From 1981: "The Bennington Rotary Club swept to its second straight victory over the Bennington Lions Club in the annual clash between the two service organizations at the Broom Hockey game played at Prospect Mt. Ski area. Led by a furious offense and a stingy defense, Rotary powered to a stunning 5-3 win over the hapless Lions Club." One thing that impressed me is the long commitment to community service the club has. From 1981: "On the evening of June 5, 1951, the Bennington Rotary Club was chartered at a ceremony held in the Knights of Columbus Hall. Over the years since that night, many Rotarians have come and gone but the Club lives on and adheres to Rotary ideals. Perhaps our strongest suit is Community, which seems to be only proper, as the funds for our major projects come from the community. The betterment projects speak for themselves - Deer Park, Willow Park, Rescue Squad Building, Senior Citizens Center are but four of the many projects instigated by and, in many cases, completed by Rotarians from the Bennington Club."

Speaking of the Senior Center, did you know that in the 1979-80 year, we donated the 2021 equivalent of $32,000 to help build the Bennington Senior Center on Pleasant Street? We then conducted a campaign that raised an additional $239,000 in 2021 dollars for the project. This now seems like a huge donation, but the newsletter described the fundraising as "a disappointment". The town spent an additional $438,000 (again in 2021 dollars) to complete the Senior Center, but a full 38% of the funding for construction of the Senior Center was provided by our club.

Of course, the club is very different now, and service organizations play a different role now in general. But if we can aspire to the same level of commitment to our community, I believe we can accomplish great things. I am looking forward to returning to our in-person meetings so we can re-dedicate ourselves to these goals.


Yours in Rotary Service,
Dana
Club Co-President