---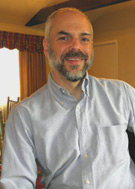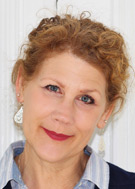 News from the Co-Presidents
Fellow Rotarians,

I'm writing this on a Saturday night, having just gotten home from an evening at the Bennington VFW. Their president Norm LeBlanc had contacted Rotary and asked us to participate in their appreciation night, in which they invited all the town's service and social clubs to come together for a joint event and fundraiser. John Gagnon and I spend a great 5 hours manning the Rotary booth and running our raffle, in which we pulled tickets every half hour for small prizes and then awarded the grand prize of a new grill and accessories at the end. The event brought in some funds for us, but more importantly it showed the VFW and the other clubs that we are team players who can work well with others.

The NorShaft Lions, the Eagles, the Elks, the VFW Auxiliary and the VFW Riders all participated at the very least, and there may have been others that I didn't see. And thanks to Jerry Albert's huge inflatable Rotary logo, we were definitely seen by all of the others as well.

There's a religious term called ecumenism. This is when different denominations work together to develop closer relationships among their churches and promote unity. I like to think we practiced some ecumenism this evening. One of my goals for the coming year is to see how else we can work with these other groups. At the very least, we should ensure that we are not duplicating our philanthropic efforts locally. At best, we may find ways that we can leverage our individual strengths and work together on projects.

Overall, we had 9 Rotarians attend, we met a lot of new people, and we put a human face on Rotary for a lot of people who may not have been familiar with us. Not a bad result for a few extra hours of time on a warm summer night in downtown Bennington!


Yours in Rotary Service,
Dana
Club Co-President